Non-sticky label ribbon
Features: It has the characteristics of waterproof, oil-proof and mild friction-proof. It has no backing glue and can not be pasted.
Application Industry: Home | Office | Business
Product Series: D Series (6mm, 12mm)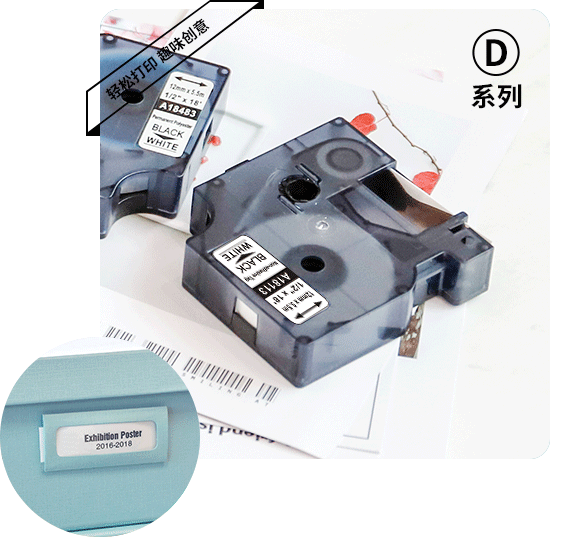 Label usage steps:
Step 1: Installation of equipment
Prepare label ribbon, label printer, a mobile phone or computer; open the top cover of the printer and load the label ribbon into the label printer according to the instructions.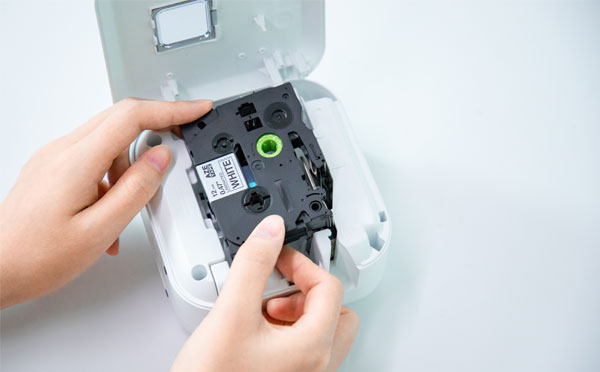 Step 2: Editing Content
Connect the mobile phone or computer to the printer, open the content needed by the editing software tag, and freely modify the border style, insert text, pictures and other elements, adjust the size and width of the font.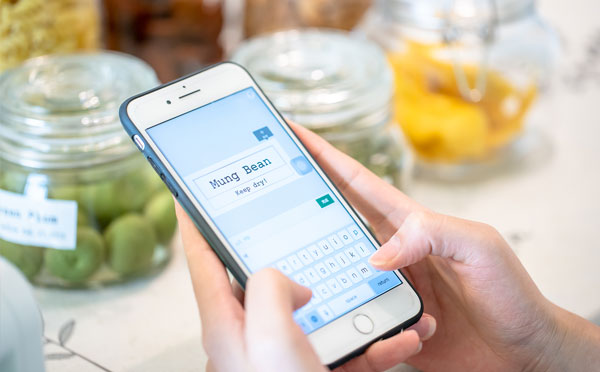 Step 3: Print labels
To confirm that the content is correct, click the print button and the label will be exported from the printer.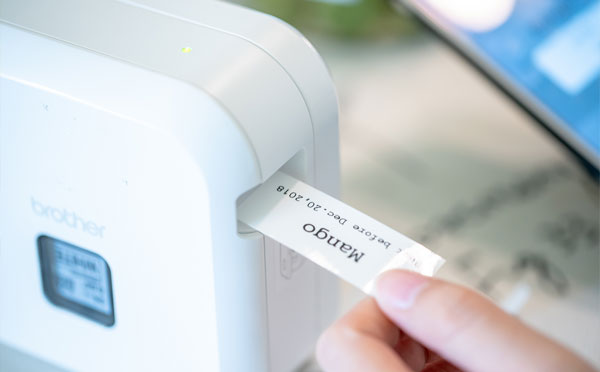 Step 4: Tear off the label
There is a layer of detachment behind the label.
Step 5: Paste labels
Stick the label on the surface of the desired object.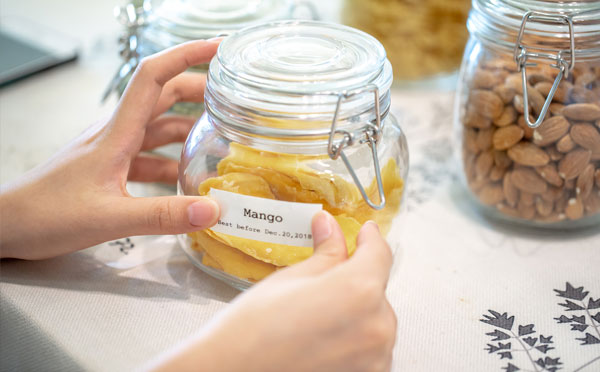 Attachment: This article takes B series 18 mm white background black character standard coated label ribbon as an example, according to different uses and environments, different types of labels can be selected for identification and application.